When we talk about timeless pieces, certain essentials will carry you through changing trends, seasons and occasions. Build your closet on a streamlined selection of items to make day to day dressing infinitely easier. A stylish woman knows what and how to combine, it's all about making unusual outfits from usual things! Choose your items well, buy the highest quality you can afford and with clever styling, you will always look classical, timeless and well put together.
These key pieces listed below are not subject to time, trend or geography. They are equally essential in New York, London, Paris or Warkworth! And will be worn for years to come.
Click on the images to see them on our website.
1. The White (or off white) Shirt
Choose a classic style, crisp cotton with a collar or a soft chiffon with a bow, that suits your figure and complexion and wear it every time you "have nothing to wear".

2. The Classic Denim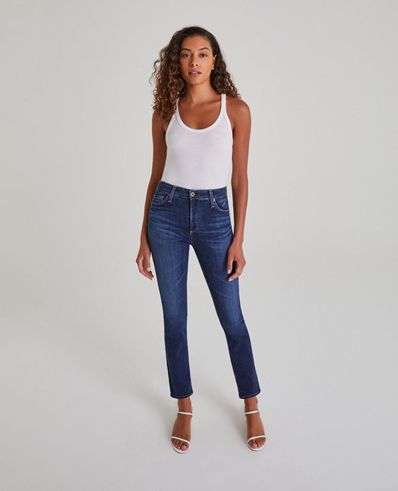 High-waisted, dark wash, wide-leg or classic boot cut, choose a pair you feel sexy and comfortable in while wearing them with sneakers or high heels. Be particular of the brand you are supporting as mass production carries an environmental impact.
3. The Blazer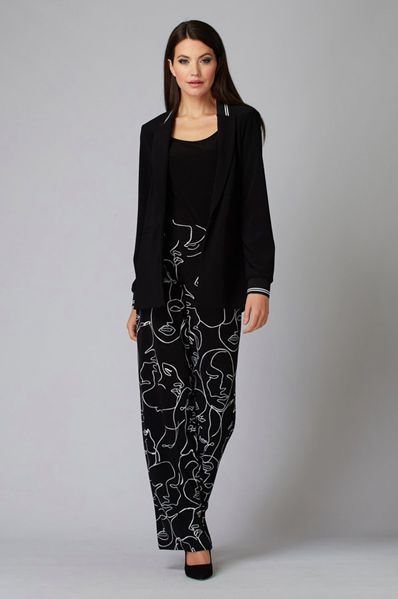 Fitted or oversized, in black or colour, this male style jacket should become a big part of your everyday wardrobe, giving you a sophisticated yet smart edge.
4. The LBD
It can be worn at any event and always look appropriate and stylish. Carefully select a cut that flatters your figure and your unique sense of style.
5. The Killer Heels
Choose a heel height and shape that compliments your bone structure. They go with everything in your wardrobe and give the instant illusion of longer legs. Say goodbye to that painful ache, as the perfect pair will make you feel like you're 'wearing flats'!
6. The Cashmere Jumper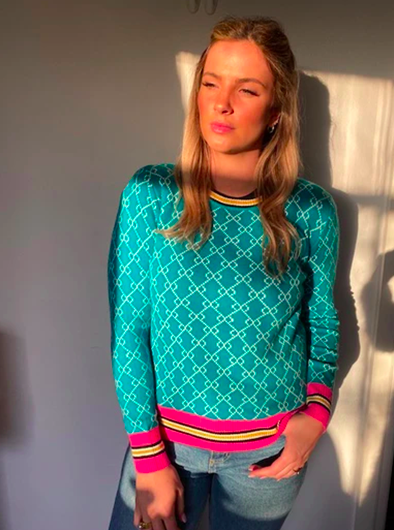 Effortlessly chic and super comfortable, choosing a colour that compliments your wardrobe, navy, grey or oatmeal (or one of each!) will carry you through from autumn to spring.
Sadly we are sold out of cashmere jumpers at the moment, but new ones will arrive from March next year. For now check out our cotton jumpers.
7. The Tailored Trouser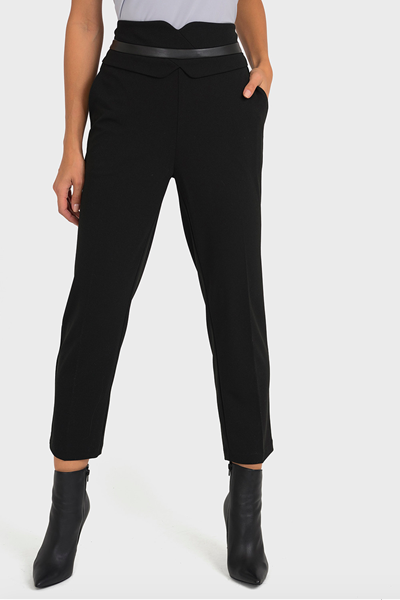 They are a great foundation of any outfit, find a cut that flatters your body in a non-crease material and pick your favourite colour, black, navy, chocolate or grey.
8. The Leather Jacket
Choose a "biker style" for a rock-chic look. In this instance, better quality equals a greater price tag. For cruelty-free supporters, we suggest opting for a classic denim instead.
9. The White Sneakers (aka Lifestyle shoes)
The perfect trans-seasonal footwear choice that dresses down any dress or skirt outfit: Gosh, I cannot believe I'm saying this…
10. The Pencil skirt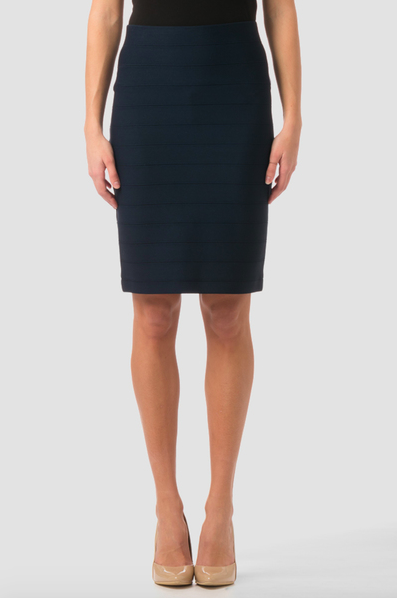 Most female shapes suit this classic item, which ends around the knees or lower (think Victoria Beckham). Made of stretch material. Investing in a good quality one will ensure you always have "something to wear".
11. The Leather Bag
?Classic and elegant? Or a statement piece to elevate your outfits? It's your choice! A fabulous hands-free, fit-all leather bag will stay in style forever.
12. The Signature Ring
Express your style and personality with this accessory. White or yellow gold, anything goes as far as it represents who you are. If rings are not your thing, opt for diamond or pearl studs (and yes, they can be fake).
13. The Silk Scarf
Stripes, polka dots, geometric patterns, bright colours or monochromatic. Choose the one that speaks to you, "love at first sight".
14. The Ankle Boots
Invest in a mid-height heel so that you can dress them up or down. You can opt for metallic or animal print to jazz up otherwise plain outfits.